He is splayed at a T between the V of my legs, his left shoulder pushing against my inner thigh, the arch of my left foot – with the full resting weight of my butterflied limb weighing it – hugging the ring-enhanced swell of his testicles.
I've used my feet on his cock before, but never quite like this.
The position is new to us, but is one we've arrived at naturally.  And he is there, laid out at the apex of my thighs, at his own request.  Maybe I could give you an orgasm? he'd asked, so now – my glass cock in his hand, dextrously fucking into me; his own cock at the tender mercy of my foot – providing me with an orgasm is exactly what he is doing.
He knows how to work my insides, how to stroke and swivel and press and twist, and each push of the cool smooth head of my glass cock against my g-spot is working in tandem with vibrator I am using, its buzzing sensations assaulting my clit to urge me closer to the edge of orgasm.
I rock my foot against his cock and balls, kneading his cock with the same teasing urgency he is using to push and glide my glass against the grip-seeking clench of my cunt, and together we chase my pleasure.  He, pacing my liquid hard penetration with sinewy strong forearms pump-twisting in persistent demand.  Me, kitty-paw-ing his velvety cock with upward caterpiller-inching of my toes and rocking my heel back on the downward stroke, pressing his No, you do NOT have permission to orgasm retained-cum swell high and tight under my arch.
Again.
And again.
I tune out all sound but our breath and the wet squelching greediness he is coaxing from my cunt.  I let the room blur in my peripheral vision and focus instead on the erotic picture we present:  swollen balls, taut and tender and blue beneath my heel; soft-over-hard cock, his silky rigidity tumescent and pulsing, half-covered and cradle-pressed against the arch of my foot.
I can feel the shiver of his limbs, splayed beneath and between my own, and my gaze zeroes in, crop-focused on our two extremities – my foot, his cock – so sexily sliding against each other.  It is all so unusually natural, so familiar yet out-of-place, that I can't help but smile at the juxtaposition.  And when he next pushes into me – harder than before, demanding – against my g-spot, I return the sensation by pushing – harder than before, inquisitive, challenging – my foot against his scrotum.
Our eyes meet across the expanse of my body – my raised brow telegraphing the question; Okay?, to which he nods his head and tips his hips forward in assent – and he continues his tender assault while I continue mine:  not-so-tender now, pushing, pressing, heel-toe walk-flexing, feeling the splay of his sac under the un-gentle caressing stroke of my foot on his cock and balls.
He is hot and hard, firmly resistant, and the kneading sensation against my soles coupled with the you-could-hurt-me vulnerability he is gifting me is shockingly erotic.
Arousal jolts through me with fire-stinging clarity and my body begins to burn.
My cum is getting closer now, the not-quite-tickle sensation jittering up the right side of my clit, my cream starting to coat my inner labia slick.  My walls clamp and clench, trying simultaneously to push out and keep hold of the pleasurable hard penetrating me.  The muscles in my thighs begin to twitch, and I arch my back, raising my hips to lever a portion of my weight, lifting myself by pressing my foot downward with a stomp, into…
Ohhhhhhhh…
DAMN.
As soon as I hear his gasp I cringingly realize that in pushing my foot down to lift myself, I've effectively stomped on his cock to do so.
Damn. Damndamndamn.
Rapidly backing off from my near-drop over the edge of bliss, my inner voice revs into overdrive.
Did I hurt him?
Fuck.
Fuckfuck FUCK.
Move slowly, girl.
Oh God, and with that biopsy** coming up for his prostate…
These thoughts and a thousand more flit through my mind in the fraction of an instant it takes for the auditory-interpretation center in my brain to recognize that his initial sharp inhalation has now become a moan of desperate arousal, one he is attempting to stifle with a suckling kiss against my thigh.
Wait.
He LIKES it.
I catch his eye long enough to see the pleasure-glazed desire there, and it is all the reassurance that I need.
Ungfh. Fuck that's hot.
Widening my knees, I adjust the placement of my foot against his cock, step down again, and let him feel the full weight of my tilt-hipped levered demand.
Lifting myself against him, leveraging my lower half with the grip-hug curve of my left arch, I pull the arcing electricity behind my navel into a tight ball and run straight-on full-tilt toward the pleasure cliff I've so recently backed away from. Jumping over the edge, my orgasm explodes in technicolor pulsing freefall, delighting us both…
.
.
.
.
.
…right down to the tingling tips of our extremities.
.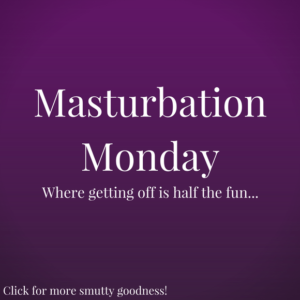 .
** He has an appointment for his prostate biopsy tomorrow.  I may or may not write about it, or the medical events surrounding it, at a later date.