Come…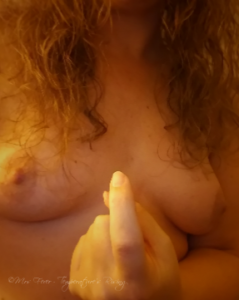 Right here.
Turn around. Bend over.
Flex your knees. Lift your hips. Face down. Ass up.
Use the bed to balance yourself.
Widen your stance. Brace your weight on your forearms.
Mmm… What a delightful sound you just made. What was that? A whimper, a sigh? A strangled moan? And I haven't even touched you yet.
But I will.
With lubed fingers first, pushing one at a time inside your tight hole while I reach beneath your bent body to stroke your cock with my other hand.
I will be gentle.
At least I intend to be. At first.
Until you need me not to be.
Oh, was that a shiver I just saw? Or a tremble? Delight or trepidation?
What an adorable little held-breath hesitation that was, sweetness. I'm assuming you're not sure how to respond? In case you were wondering… The correct answer to the "delight or trepidation?" question, my dear, is "Yes."
And the answer to the question you've not yet asked this evening is also "Yes."
Yes.
I'm going to fuck you.
I'm going to fill your ass with my fingers and then with my silicone cock. I will push you and fill you and stretch you until you're begging me to…
What's that? No, I'm not going to stop. Not for a looooong time, darling. I promise.
But before we can get to the "Don't stop," we have to start.
Which means it's time for you to come here.
Scoot back, just a bit.
Come…
Right…
Here.
Inhale slowly and relax your muscles.
Good boy.
I hope you're ready. I'm going to make you…
Come.
Right.
Here.
.
.