I've often been known to say things like, "We need to get Wally a llama," and "Wouldn't it be nice to have a long-necked sheep?"
I have even, on occasion, put voice to such grandiose zoological ideas as, "I want an elephant!"
Alas, the only wild beasts I've ever had roaming about my domicile are of the domesticated, non-exotic variety.
.
HOWEVER
Somehow – quite by accident – I seem to have acquired a zebra: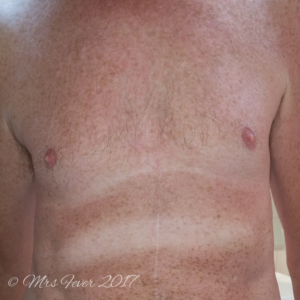 My husband is a great many things.
Apparently, we can now add "wild" thing to that list…
.
Wild Thing, I think I love you.