[Continued from Previous Post]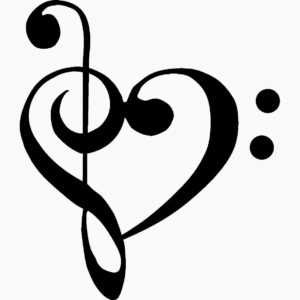 While diving into the topic of D/s titles in my last post, I found myself digging through albums and playlists, looking for songs that spoke to me in terms of my overall relationship dynamics.
The results were…
Sadly lacking.
Oh sure, there are playlists all over YouTube full of Fifty Shades of Shinola tunes and there seem to be an abundance of songs – and articles about them – that have been tailored to female submissives.  There are also plenty of so-called "girl power" anthems about which much ado has been made.
But songs by or about dominant women?  Not "I'm a bitch queen and you better like it" songs, but happy songs about power exchange?  With a tune that's catchy and lyrics that are uplifting?  Songs that exude sincerity and affection and FUN?
Ehhh…
Not so much.
And and and:  What about sexy songs with a switchy twist?
That would be a NOPE.
So I've chosen to do something about that.  (Surprise, surprise!)  😉
Below is a selection of linked song titles with snippets of their applicable lyrics, listed one by one, that tend to make me a bit melty.  If you're into that sort of thing, read on.  (Or if you just want the playlist as a whole, scroll to the end.)
Hozier:  Better Love
And I've never loved a darker blue
Than the darkness I have known in you, own from you
You, whose heart would sing of anarchy
.
Adele:  I Miss You
I want every single piece of you
I want your heaven and your oceans too
Treat me soft but touch me cool
I wanna teach you things you never knew, baby
.
The Civil Wars:  I Had Me A Girl
I had me a girl who taught me those things a young man should know
Down, down on my knees I'd beg and I'd plead to learn a little bit more
.
Foo Fighters:  Everlong
The only thing I'll ever ask of you
You've got to promise not to stop when I say when
.
Edwyn Collins:  Never Met A Girl Like You Before
You give me just a taste, so I want more
Now my hands are bleeding and my knees are raw
'Cause now you've got me crawlin', crawlin' on the floor
And I've never known a girl like you before
.
Sarah MacLachlan:  Possession
nothing stands between us here
and I won't be denied
and I would be the one
to hold you down
kiss you so hard
I'll take your breath away
and after, I'd wipe away the tears
just close your eyes…
.
Labrinth:  Beneath Your Beautiful
Would you let me see beneath your beautiful
Would you let me see beneath your perfect
Take it off now boy, take it off now boy
I wanna see inside
Would you let me see beneath your beautiful tonight
.
And, as we've already discussed ~
U2:  Mysterious Ways
Arctic Monkeys: R U Mine?
Lionel Richie: Lady
The first ten songs on F/m Radio:
('first' because likely there will be more to come)
(or, y'know… not be allowed to come…)
.
NOTE:  You'll notice there are a number of links embedded with the lyrics.  The reason for that is two-fold.  One – The posts attached may provide some further insight as to my thought processes, should you be inclined to seek it.  And two – I may be a bit scarce in the coming weeks due to some imminent medical issues that need attention, and this way I know I am leaving you with plenty to read.  🙂