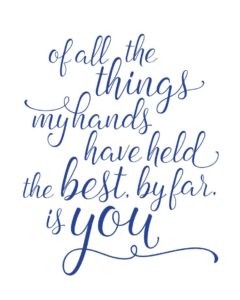 Handjobs
I find a very particular kind of pleasure in wrapping my hands around my lover's cock.
Sometimes it is simple:  a gentle holding reach-around hug of my palm against his soft sex when he stumbles sleepily back into bed after his morning ablutions; an exploratory massaging stroke when he's lying next to me trying to relax away the tension from his day; a clearly-telegraphed "I want you" when we're feverishly trying to get one another undressed.
Other times, 'simple' doesn't quite describe it.
There are, of course, a myriad of influences that affect any sexual interaction. But physical touch, especially in this way – a laying on of hands, if you will – is something that, in my experience, can be particularly laden with the interlacing of preconceived notions, anxieties, and expectations.  So while the mechanics of cock-stroking may not exactly be 'complicated', the associated feelings – both physical and emotional – are also not simple.
Handjobs can be gentle or demanding, my touch a caress or an amercement, a challenge or a demand.
Fondling him, petting and squeezing and handling (heh) him in his most physically vulnerable of places…  It is a delight in which I frequently indulge.
But stroking him – curving my fingers around his girth, sliding my thumb up over his head, brushing my palms in barely-there frictive motions along his length – while done frequently, is not something I do 'typically'.  By that I mean it is NOT:
a form of pre-intercourse foreplay (in fact it rarely leads to intercourse… though sometimes it follows),
a warm-up or a just-until-we-can-__________ (fill in the blank as you please) activity,
about his pleasure.
On the contrary, it is quite often about mine.
Because I take great pleasure in taking him in hand.
.
A Different Perspective
People often hear the term 'handjob' and assign fumbling juvenile first-time-to-first-base connotations to the term.
Not so, me.
Probably because my first real experience giving a handjob (read 'real' as: using my hands for more than just checking to make sure he was hard) was in the presence of five other people
– my partner and I gleefully doing something forbidden,
hidden in plain sight on the back bench of a conversion van full of passengers –
and not only was I legally an adult when that particular 'first' took place, I also did it in a very 'big girl' fashion.
Just as I jumped feet-first into Acci-Dommery, so too I sprung hands-on into utilizing handjobs as a method of orgasm control.
"You have to stop," he whispered.  "I'm going to cum."
A beat of silence, followed by a side-glance through sliced lids.
"No you're not."
Three words was the only verbal response he got, and I kept kept stroking, edging him for as long as I saw fit.  (Which was approximately the time and distance from downtown Chicago to the Indiana state line.)
.
Intimacy & Relationships
Handjobs are, to me, incredibly intimate.  They require trust and knowledge of my partner's body, as well as a sense of where his boundaries are and which ones can be pushed.
A handjob can be wet or dry, hot or cold, fast and frictious or excruciatingly slow.  It can be a hands-only activity or can be combined with any number of other pleasurable variations of contact.  It can be both sting and massage, each ache simultaneously tempered and intensified by the other.
Both hands can be used – separately and/or together – to impart a variety of sensations, the combination of which can either delay or make imminent the orgasm over which I take such tender control.  And the memories from a good handjob can be induced to prolong desire or assuage the missing-you pangs of absence. It is, for me, a special thrill to watch my partner invoke those memories through his own touch.
.
Handjobs are very much a part of my sex life.
With my spouse…
It is a special connection, this.  One born of curiosity, grown over time, tempered through the adversity of intense emotion, and improved through practiced observation.  It is a skill honed on a full range of physical exploration, varied with creativity, and fine-tuned with the precision of a virtuoso mastering (mistressing – heh) their instrument.
Sometimes people comment, when they see my husband and I together, on the connection that is evident between us.
Typically I just nod in response, or smile and say something benign.
But more than once I've thought to myself…
It's because I've taken him well in hand.
😉
.